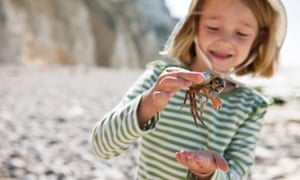 Q. We are planning to go to Italy with our parents and children (aged eight and 10) this summer. What's the best way to get there?
A. When kids are very young and patience is not their strongest virtue, getting to a holiday destination as quickly as humanly possible usually seems like the best option.
Once your offspring are over about six, however, a whole new world of travel possibilities opens up to you. Car, train and ferry journeys can be the stuff childhood memories are made of, and give families plenty of flexibility for stopping off at interesting places en route.
Time is the big factor of course, and if you only have a week's break then flying is always going to seem like a better choice.
If you do have enough time though, ferry or train make an exciting change from air travel – and its corresponding hassle. Ferry is still the better way to go if you're taking your car – taking a car by train to Europe is still possible by motorail, but complicated and relatively expensive.
But if you are car-free, then travelling by rail is a great way to start your holiday. It only takes a day to go from London to Milan by Eurostar and TGV and costs from £61 one way – but book as early as possible to get the cheapest fares.
For multi-generational groups such as yours, going by train is likely to work especially well. Children can roam when they get restless, and the group can swap seats to keep things interesting and share entertainment duties.